AVAYA Refurbished Phones
$59 and up.
Solid Hardware (IP500)
Starting at $349
Governed by the highest ethical standards, our company strictly maintains a policy of integrity, honesty, and professionalism with our work, and confidentiality for all our customers.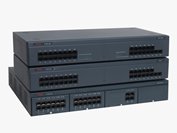 Wireless Phones
$299 and up.
Battery Backups
$75 and up.
26596 Ernest Lee Road, Brooksville, FL. 34602 USA.

352-796-9981 or 888-796-9981 (24 x 7 Answering Service)

Gamma is now an Authorized 'BRIGHT HOUSE / SPECTRUM' Partner. We actually sell Bright House lines, hosted phones, internet, video and more. Our pricing will be the SAME or CHEAPER than ordering directly from Bright House. Ask us for quote today.
Gamma has over 25+ years experience in providing Phone Systems (Key, Digital & VoIP), Cabling, and PC Network / Security Solutions. We offer only the best and most reliable hardware, software and services available.
Our solutions include: latest phone systems (pbx & VoIP), Mobility (Android / iPhone apps), Employee Presence, 64-Party Conferencing, Recording Solutions, Voicemail Options, Voicemail to Email, Extension to Cell Phone, IVR, Call Center, Data Networks, Wireless and IP Video & Audio Day / Night Surveillance Systems.
Gamma Communication Solutions, Inc.
AVAYA CERTIFIED TECHNICIANS AND ENGINEERS | Licensed & Insured
We Use Only Certified Telecom Technicians